Sooo I finally put my guys in the game. They're pretty amusing. :3

Warning: IMAGE HEAVY

My game is really glitchy and doesn't allow me to use the game camera. All that I get is a black box... So I have to take screen caps. Forgive the sizes D: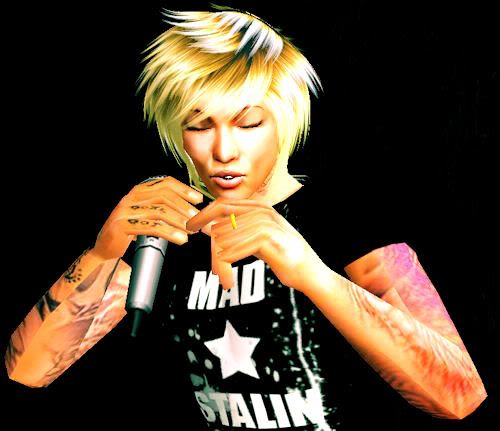 I was surprised when Kyo did this...

Ha-do Co-ah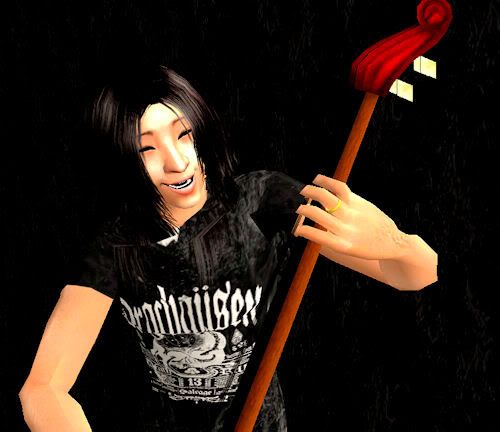 Doesn't he look happy? XD (Where did his EYES go?...)

Die being pretty...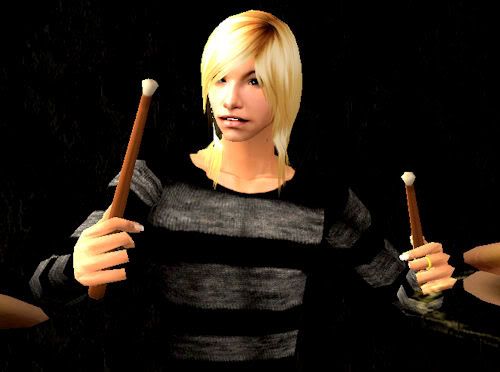 "What's this? I have drumsticks?..."
Now on to the funnier pictures: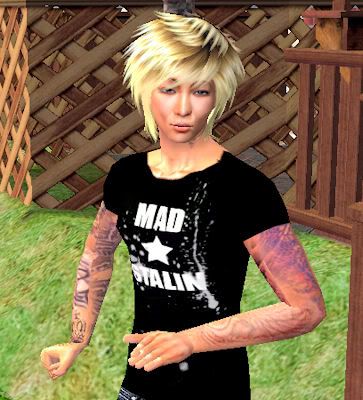 Kyo's sexy face...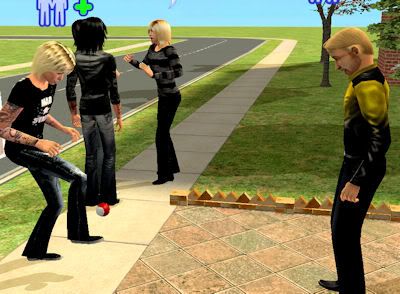 Kyo and a random NPC decided to play hacky sack...

Kaoru noticed and decided he didn't like it...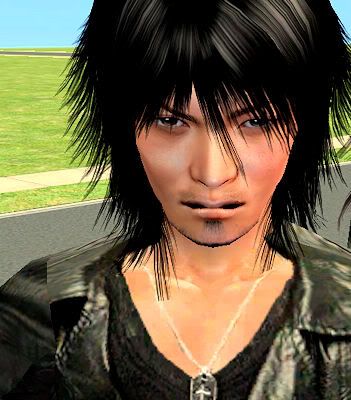 He really disapproves...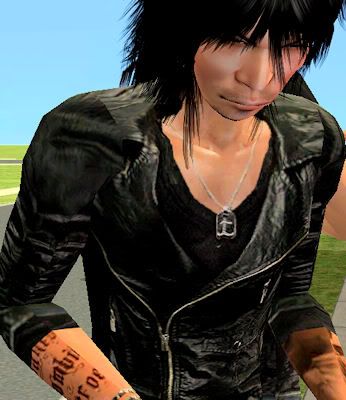 Or maybe he's just constipated?

That's not gay at all...

And speaking of gay, Toshiya's got TWO limp wrists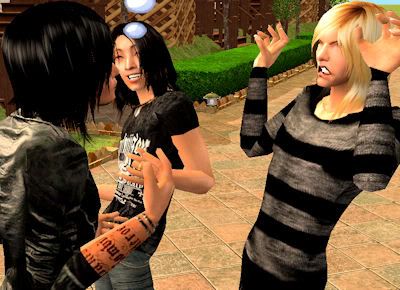 Shinya's claws are coming out. Rawr!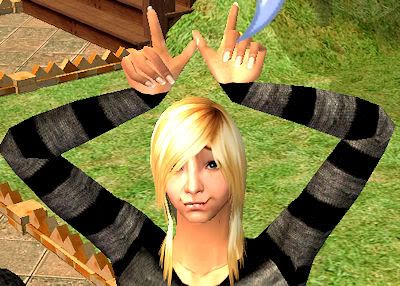 And he's apparently losing his mind...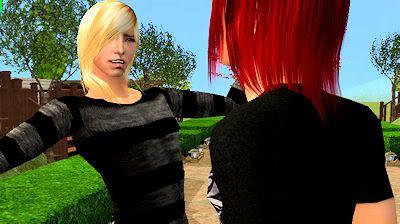 Seriously losing his mind...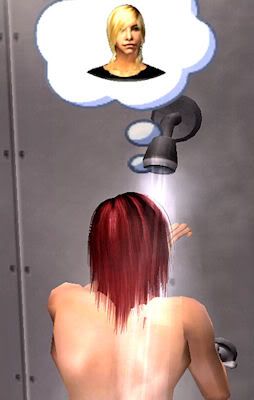 Die thinks about Shinya in the shower.

While Shinya spews hearts for .... Miyavi? Die is very upset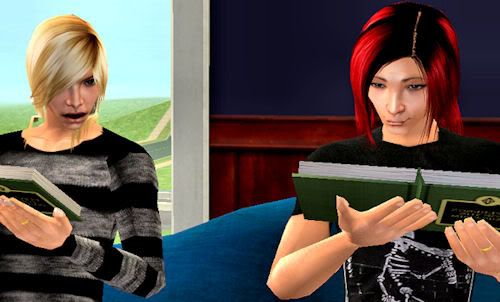 Shinya seems offended by the book. Die seems amused. It must be porn.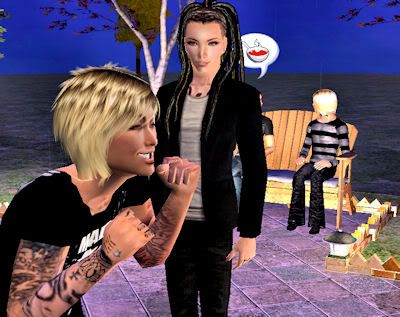 Kyo is excited by the little things in life (It's raining...)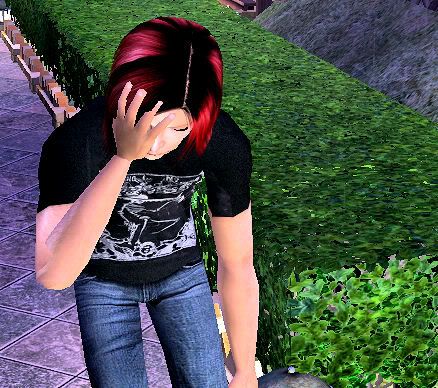 Die hates the rain.